On July 11th, 2005, I had a second opportunity to play at the most famous theatre in the world, the London Palladium. The event was a memorial concert for my manager in the 80's, Hal Carter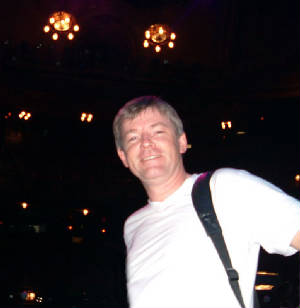 This photo was taken by Dani (our sound engineer) just before soundcheck. There were a number of acts appearing so we got a move on.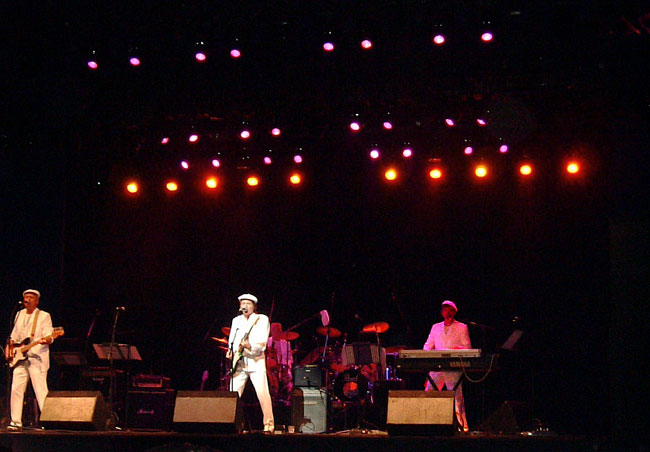 The Rubettes featuring Alan Williams had been allotted a 20 minute set, so we got quickly into our stride with 'Juke Box Jive'...
...quickly followed by 'Tonight'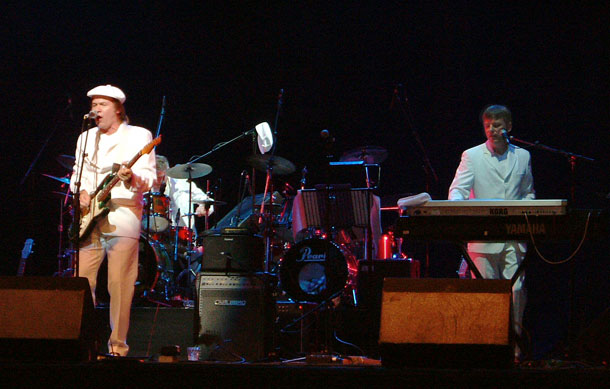 By the time we launched into 'I Can Do It', the audience were up and dancing in the aisles.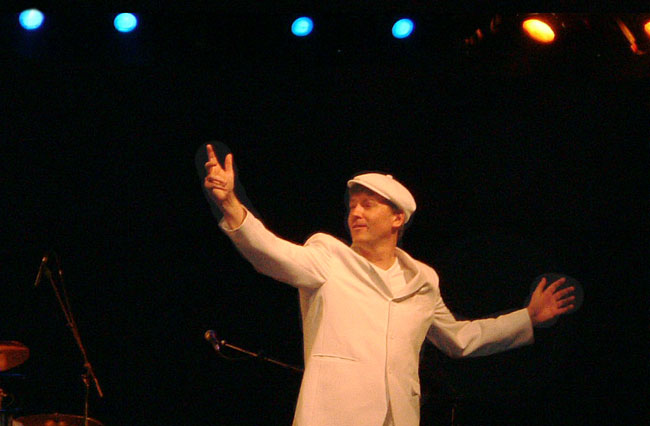 All too quickly it was time for the classic hit 'Sugar Baby Love'. Many thanks to Jem for catching me enjoying a second 'London Palladium' standing ovation