It was at my prompting that we performed 'Devil Or Angel. The record meant a lot to Billy but I think he was a little concerned about doing new material that might be unfamiliar to his fans. Not after we finished . The song went over really big and from then on you couldn't stop him singing it.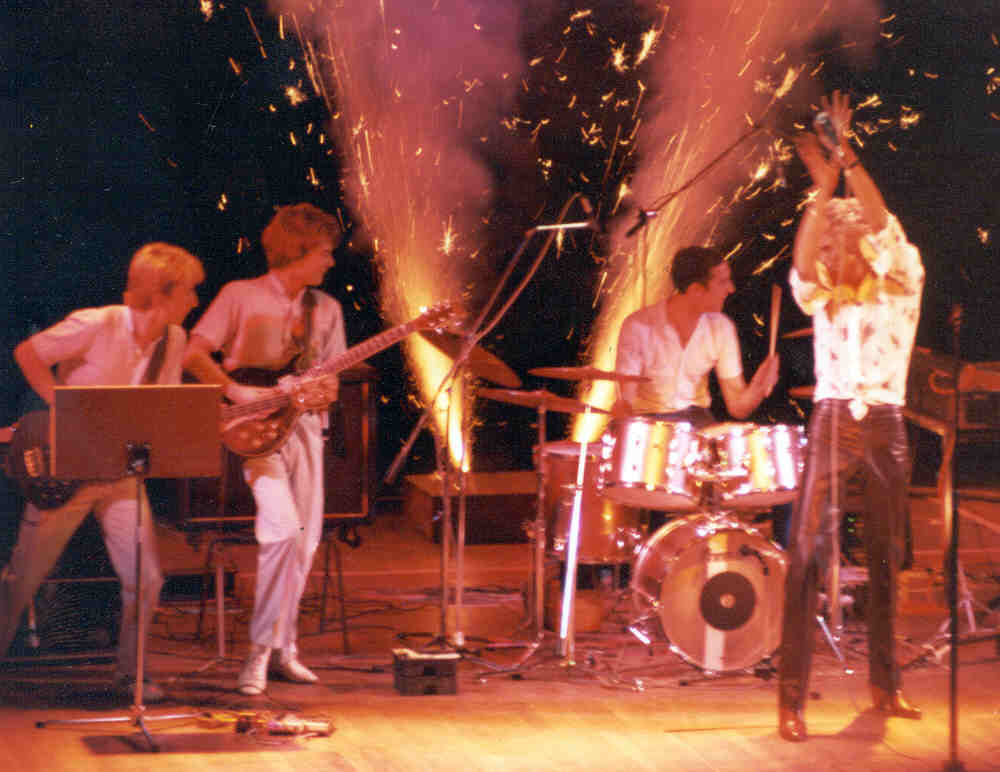 Photographs taken that night feature on 'The One And Only' album sleeve. My brother Lawrie just gets in the picture playing bass guitar. I was cropped out on the other side of the stage ! There's the fireworks going off in the background.
That night the audience would not let him leave the stage. In the end he said he'd have to stop or he might pass out ! He literally gave everything. It remains the most charismatic performance I've seen during my career and I've worked with the best. He needed 30 minutes after the show to get his strength back during which time a long line of people queued to meet him. Billy was absolutely thrilled by the response during and after the show. We all were.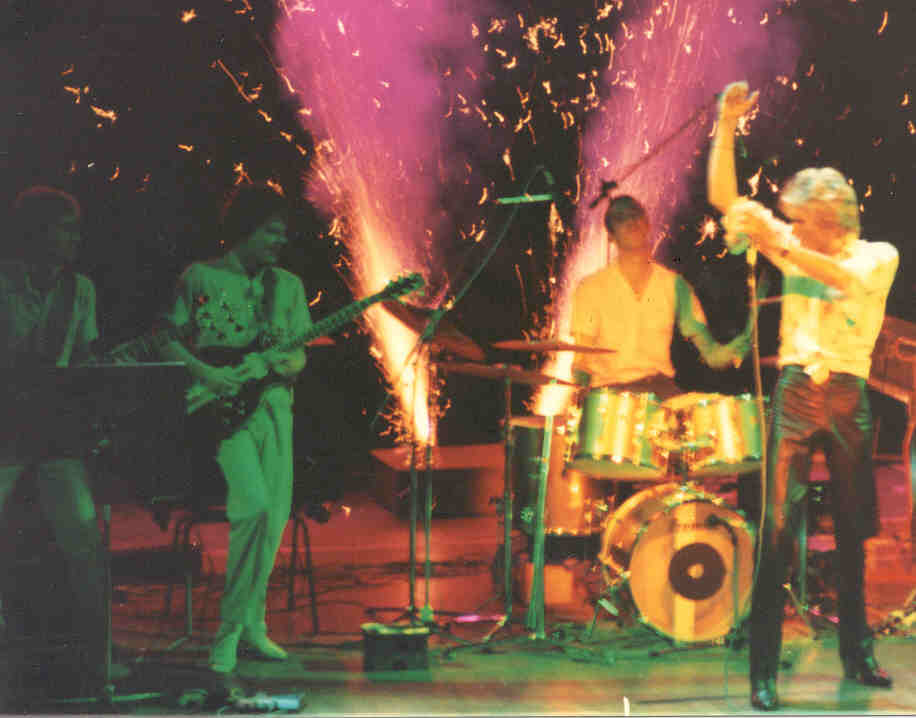 What isn't well known is that Billy's last performance was in January 1983 at the Holiday Inn, Leicester. His record company Polydor were holding a meeting there for their employees and Billy agreed to do a show for them. Although his fans didn't have the chance to attend he still put on agreat show. A few days later I got a phone call fron the local paper with the tragic news.
Billy had lots of plans that year. A national tour was planned, he had several recording projects he was looking forward to (including mine-Bill wanted to produce some tracks) and 'This Is Your Life' were planning to present him with the 'red book'. It wasn't to be.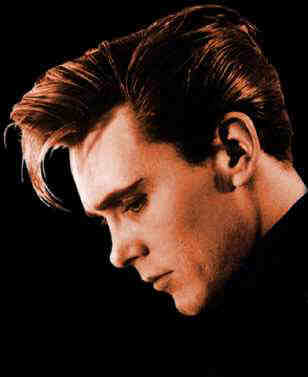 I attended the funeral along with Lawrie and our Dad Freddy. It was a highly emotional occasion. The choir sang a beautiful version of 'I'm Lost Without You'

Working with Billy was the start of a career that flourishes to this day. Every now and then Lawrie and myself play a 'Haleys' gig and play a couple of Fury songs

Knowing Billy was priceless. He really was the gentle, kind man everyone perceived him to be. And boy could he sing.
(c)Mark Haley 2000

Recommended listening:
The Sound Of Fury is the great British Rock n' Roll album from that era. Billy wrote all the songs on the album using his own stage name and the pseudonym Wilbur Wilberforce
There are a range of greatest hits collections and a superb box set featuring just about everything.